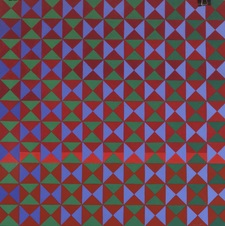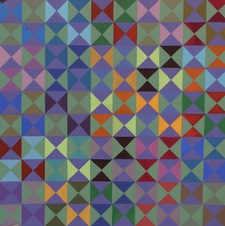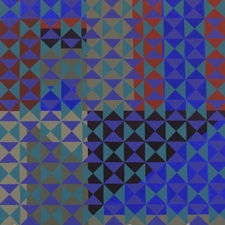 I have heard it declared that "painting is dead," and yet I find I continue to paint, finding new and different ways to "say" what it is to be alive, to continue the old "dance." Elisabeth Tova Bailey says, "The evolution of our species is inextricably tied to making," I say, it is tied to painting. It records mystery, history, and the skills of our past.
Painting is a visual language.
A language that is fluent, when words are not sufficient. It is not only about reality, but also about dreams, feelings, and things that cannot be spoken, for there are no words. Painting comes into existence in stillness, silence and isolation. It has the ability to be infinite in its' meanings. It can hold different meanings for each who sees it and still another meaning for the one who creates it.
annell livingston
Taos-based artist, Annell Livingston creates paintings with a deeply meditative, spiritual quality. Her paintings, like life itself, are basically the same: square paintings (or long rectangular paintings) of small, ordered grids of squares, triangles, and unexpected shapes. The patterns vary little — whether executed in encaustic on board or canvas, acrylic on oriental paper, or gouache on paper. All the while, they quietly reflect the rhythm of the changing light in the artist's Taos, New Mexico studio.
The works are a visual response to the artist's reflections on day and night, the sameness, the change and the inevitability of their progressions. They put in mind the works of Agnes Martin, but they obviously are done free-hand, unlike Martin's penciled-straight edge-perfect stripes, and with the small imperceptible variations from square to square lays a huge difference. Each square, with each visible stroke is a kind of prayer. In her statement the artist quotes the famous Trappist monk Thomas Merton: "If you let the hours of the day saturate you, and you give them time, something would happen…"